Unsere kreative Agentur.
Ihr globaler Partner.
Lassen Sie uns zusammen die Welt im Sturm erobern
UNSER LEISTUNGSANGEBOT
Eine weltweit verfügbare Full-Service-Agentur für kreatives Design und Digitalmarketing
Animation & animierte Grafiken
Grafiken
Branding
Inhalt & Copywriting
Grafikdesign
Suchmaschinen-Marketing
Suchmaschinen-Optimierung
Soziale Medien
Webdesign & -Development
Designs und Kampagnen, die die Seele berühren
Webdesign & -Development – Nicht einfach irgendein x-beliebiges Web Development Wir sprechen hier von Designs, die mitten ins Herz treffen.
Animationen & animierte Grafiken – für Projekte, die auf starke Effekte setzen. Oder falls Sie einfach nur supercoole Visualisierungen mögen.
Digitales Marketing – vollgepumpt mit Koffein – immer aktuell, immer dabei und immer erfolgreich.
PROJEKTBEISPIELE
Lesen Sie ein paar coole Geschichten über Teamwork
PRÄSENTATION
Neueste Projekte.
Unsere Full-Service-Agentur für digitales Online-Marketing und -Design arbeitet mit Kunden in allen Branchen und aus allen Ecken der Welt …
… aber wir glänzen besonders in ein paar Nischensektoren:
Technologie
Das B2B- und B2C-Buyer-Persona-Verständnis sowie Kenntnisse über die Herausforderungen des Marktes, die Buyer-Journey und die Technologie-Beschaffungsprozesse ermöglichen es uns, messerscharfe Designs und Inhalte zu erstellen, die Kunden magisch anziehen.
Gesundheitswesen
Psychische Gesundheit, spezialisierte und allgemeine Zahnmedizin und Weiteres – jeder Bereich verhält sich anders, erfordert andere Bilder und hat andere Designanforderungen, die von den jeweiligen Zielgruppen und der Feinfühligkeit hinsichtlich der Kommunikation abhängen.
Online-Bildung
Mit Videos, Info-Grafiken, Kampagnen und E-Books (befähigen) treiben wir die Verbreitung von Wissen voran. Wir haben bereits mit europäischen, australischen, nordamerikanischen und afrikanischen Bildungseinrichtungen zusammengearbeitet. Warum? Weil Bildung uns am Herzen liegt.
UNSERE KUNDEN
Wir haben im Laufe der Jahre ein paar gute Freunde dazugewonnen.
Sie kommen nicht zu uns, weil Sie den immer gleichen alten Hut suchen. Sie kommen zu uns, weil Sie mit einer talentierten und vielseitigen Gruppe von Menschen zusammenarbeiten wollen … im Grunde genommen mit absoluten Nerds, die es lieben, ständig neue Dinge zu erlernen, um Sie im hellen Glanz erscheinen zu lassen.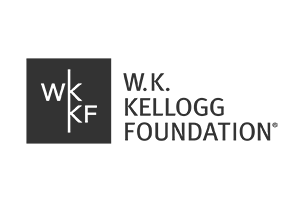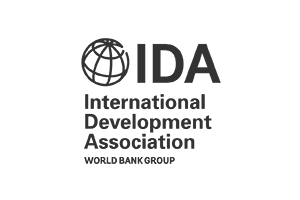 BE BRAVE
KUNDENMEINUNGEN
Was unsere Kunden sagen ...
Kunde – Online-Bildung

LD was able to interpret our 'vague' ideas, then infuse their expertise and creative talent to create a cutting-edge business profile and a contemporary, strong branding platform for our business. They continually consulted with my business partner and I throughout this process and provided us with numerous choices along the way. LD is a valuable asset and resource for our newly formed business. I can highly recommend their interpersonal skills, their professionalism, and their creative talent and abilities.
Kunde – Gesundheitswesen

As a leading provider of the ground-breaking treatment of depression, Deep TMS therapy, Achieve TMS East values and understands the importance of an effective marketing strategy. Marketing engages our audience and educates our potential patients to the benefits of deep TMS therapy. Recognizing this, we searched for a marketing company that would engage our prospective patients through thoughtful content, dynamic graphics and marketing acumen. We choose LD, and they were an excellent choice. Lisa and her team at LD developed insightful digital marketing campaigns, that were on deadline and on budget. Their impactful digital designs and target marketing increased our web traffic by 66% which resulted in increased patient volume. We highly recommend LD for all your marketing needs.
Kunde – Sport

LD Global has helped us capture the essence of our brand. They worked closely with us very collaboratively and helped us bring out what we stood for in our minor league program. We're very appreciative of the continued support in helping us grow in Canada and in Japan.
Agentur-Partner

From the very first job we awarded LD, it was apparent they were fantastic and skilled developers who we envisioned working closely with in the future. Sure enough, LD has been our go-to developer for projects of all sizes, from simple fixes to full-scale custom web development projects. The team is extremely accessible and responsive (an absolute must in our industry) and generally very positive and optimistic personalities to boot - qualities that can sometimes be difficult when there are deadlines to meet and high maintenance clients to please!
Kunde – Gesundheitswesen

AchieveTMS is the North American leader in dTMS depression treatment with 13 locations in the West and 7 locations in the East. We needed a marketing agency that lived and breathed the same values we did: serving others and enabling those in need to know that a life-changing service was just one phone call away. LD came as advertised. They provided humanism and relatability in their designs and their integrated marketing campaigns through Facebook, Google, directories, Instagram and other channels allowed us to increase our patient conversations by over 289% from our previous agency. They helped us better understand our sales funnel and built in stages and workflows into our Hubspot automation platform to drive better customer experiences. LD is truly a partner to our business and our patients.
Client - Communications Technology

As a client for more than six years, I've always felt that I've been in excellent, capable hands. LD built AIS Network's current website and has enhanced and maintained the site over the years. We are now engaged in a content overhaul, which is a welcome new adventure that will demand more of her design skills. Lisa's creative brilliance, technical finesse and no-drama professionalism make her a joy to work with on a regular basis. I also value the team's insight, imagination, sensibility and taste. They are responsive and thoughtful, and have frequently exceeded my expectations. I trust Lisa and her team and that says it all.
UNSER MAGAZIN
Geschichtenarchiv.
"The concept of a digital nomad in its true form has slowly...
Read More